We Offer:
Buying
Selling
Leasing
Renting
Last Updated: Jul 31, 2021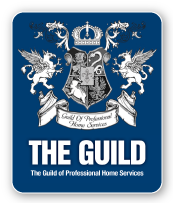 City Of Melfort

Melfort is known as the "City of Northern Lights" because of the spectacular aurora borealis seen in the night skies for much of the year.

As a hub of northeast Saskatchewan, Melfort services a very strong trading area.

Melfort was incorporated as a village in 1903, achieved town status on July 1, 1907, and became Saskatchewan's 12th city on September 2, 1980.

Melfort has all the great amenities to visit, raise a family, go to school, own a business or retire. From shopping to a movie theatre, to bowling to tennis courts, to parks to golfing, to a fully serviced Tourist Information Centre. It also offers camping, fishing, hunting and skiing just minutes away.

We have it all and that's why "We Love It Here".

Melfort could also be called The City of Opportunities. As you spend time in our City you will experience the opportunity to live in a safe and caring community with all the amenities of a much larger city . These include the Northern Lights Palace Wave Pool and Arena, Melfort and District Museum, Melfort Golf and Country Club, The Kerry Vickar Centre, Spruce Haven Ball Park, great fishing at many of our nearby lakes and much - much more. We are lucky to have a full service hospital, beautiful care homes, 3 elementary schools, and a highschool.

Melfort Minor Sports is very active in our city offering year round activities, and for the hockey enthusiasts we have a Junior A hocky team "The Melfort Mustangs."

There is never a chance to be bored living or visiting in Melfort!

Quality of life is a driving force in our community and you'll find Melfort a leader in the area.

Take some time and let me show you around Melfort, The City of Northern Lights and The City of Opportunity -- I'm sure you'll love it here!

I specialize in helping my clients find homes in the Melfort area. Melfort is the "Little city with the big heart."