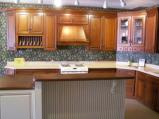 We Offer:
Last Updated: Jun 23, 2021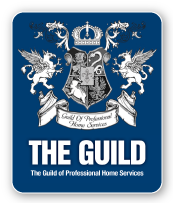 For over 87 years, Kitchenland has offered custom designed kitchens in Madison County and the surrounding area from the same location. Our designers will work with customers from the initial planning stage to the finished product. We have entered our 4th generation in this family business, and will be here in the future for your service or additional cabinetry needs.
We offer free estimates and design service so we can show you what our company can do to help make your dream kitchen become reality. The kitchen is the heart of the home. Let our expert designers help make this critical remodeling or new home go as smoothly and painless as possible, and help you to create a kitchen you will enjoy for decades.
With our Cardell brand cabinets, we can compete price-wise with anyone while the custom lines of Schmidt and Greenfield allow you to make your imagination the limit and allows us to offer a fine quality custom kitchen that can please any taste or pocketbook.

At Kitchenland, we strive to create kitchens that will bring you pleasure for years.