We Offer:
Last Updated: May 27, 2020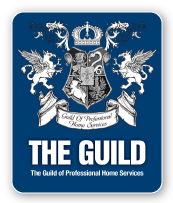 About Our Company
Prudential Florida Realty
Prudential Florida Realty has over 40 locations and more than 1,800 real estate sales associates serving 17 counties throughout Florida. We are a full-service residential and commercial real estate company that offers consumers professional assistance with purchases, sales, seasonal rentals, property management, corporate relocations, referral services, mortgage, title and insurance services. The company ranked #29 in number of transactions and to # 26 in sales volume in 2009, according to RISMedia's 22nd Annual Power Broker Report for 2010. We were the #1 Prudential affiliate in Florida and #6 in North America. Prudential Real estate boasts the highest average sales price of any nationwide real estate firm. Use the buttons on the top of this page to view thousands of Florida property photos and virtual tours or to connect with one of our sales professionals.
Our Mission Statement
Prudential Florida Realty is dedicated to offering superior and advanced technological real estate services to our customers while maintaining a strong commitment to old-fashioned ethics, professionalism and personalized attention.