We Offer:
Last Updated: Aug 9, 2020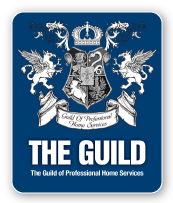 Bonita Springs Real Estate
Nestled between the leading metropolitan centers of Fort Myers and Naples, the growing community of Bonita Springs is one of Southwest Florida's newest cities. Incorporating in 2000, Bonita Springs claims a rich history dating back to 1888. Growth in the area was slow until the past two decades. The first gated community of Spanish Wells was followed by many upscale enclaves including Bonita Bay, Pelican Landing, Worthington, and Hunter's Ridge. Today, the city is one of Southwest Florida's fastest growing and most diverse, blending a wide cross-section of housing options and economic levels. Traversing the middle of the city is the Imperial River, adding to the appeal for boaters and anglers. The sand dunes and beaches of the Gulf of Mexico hug the area's western boundary. To the east lie tidy neighborhoods and residential communities that stretch to the borders of flourishing groves and rich farmland. Lazy oaks laced with Spanish moss grace sparkling waterways that meander through deep forests, and wild orchids and abundant wildlife thrive just beyond bustling neighborhoods.
We offer both Homes for sale in Bonita Springs and Bonita Springs Rentals. If you are buying a home, an important question may be; how can I feel certain that the home I have chosen to purchase is priced realistically and that I am receiving the best possible value for my money? Our site and our real agents offer all of the tools and information necessary to help you make the right decision. Bonita Springs real estate foreclosures are at an all-time high throughout the country. Many homeowners are negotiating short-sale options to pay off loans with their lender to avoid foreclosure and likewise, many home buyers and bargain hunters are buying these financially distressed properties at prices below market value.