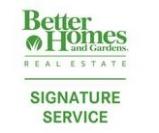 Last Updated: Jan 23, 2021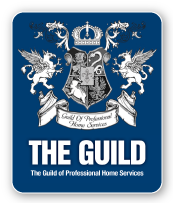 Better Homes and Gardens
Real Estate Signature Service
306-842-5909
Better Homes and Gardens Real Estate Signature Service is the new name of the best real estate offices in the smaller markets of Canada. We are a team of community-minded professionals that believe in working together and creating a wonderful place to live, because after all, we live here too.
Our people
We hire great people who know real estate and who are as unique as the communities they represent. We will foster openness and collaboration and give them the technological tools and ongoing development they need to succeed.
Our customers
We're the new face of real estate: community-minded, friendly yet professional, and always anticipating customer needs and exceeding their every expectation. We want our customers to feel good about buying and selling real estate with us.
Our community
We believe in giving back to the community that is an integral part of the real estate we represent. That is why we put not just our money but our time in charities and other worthy, local causes. We don't just work in our communities. We help build them.