Last Updated: Oct 1, 2020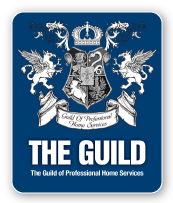 At Cobalt Mortgage, we care about our community.
We've helped thousands of local homebuyers through every step of the pre-purchase and financing process, and we understand that our customers are at the heart of our success. Founded in 2001, we are the largest privately owned mortgage banking firm in the state of Washington and have branch offices throughout the western United States.
Cobalt Mortgage is committed to responsible lending.
Simply put, we're on your side. We believe that lending is more than just processing loans. It's making sure you have a positive experience and secure a loan that's perfectly tailored to your circumstances and goals. We are unique in our ability to extend all the mortgage products and financial advisement you'd expect from a large lender or nationwide bank, but with the personal attention you appreciate when working with a local business.
We believe that one of our greatest responsibilities is to educate homeowners.
From first homes to mortgage refinancing and investment properties, our experienced and knowledgeable licensed financial professionals help you understand all of your options. We offer free community-based seminars about home financing, giving you the information and tools you need to make informed decisions.
At the core of our company's culture is a genuine desire to give back to our community and to make a positive impact on people's lives.
We actively look for opportunities to make a difference and have proudly supported the Kirkland Boys & Girls Club since 2004, helping raise more than $775,000 to serve the children in our community. Cobalt Mortgage is also active in the Seattle-based Homelessness Project and food drives.
The three simple philosophies of Cobalt Mortgage—be responsible, empower homeowners through education and make a positive difference in our community—have helped us become an organization we're proud to call home. We recognize that you have a choice of mortgage lenders, and we strive to earn your business through our dedication to your long-term success.