Last Updated: Sep 28, 2020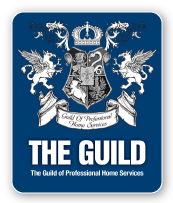 Welcome and thank you for visiting the website of Zalaznik, Moore & Associates. In addition to providing you with a profile of our firm and the services we provide, this website will hopefully provide you with helpful resources, including tax updates, calculators, and much more.

Quality. Service. Ethics.

At Zalaznik, Moore & Associates, these are more than just the latest customer service buzzwords. They're a commitment—the guiding principles our team members follow each and every day as we work with you toward a successful future.

When you do business with us, you'll always have our strongest commitment to:

Provide you with quality work in a timely manner, no matter how large or small the task.
Offer you a level of service that exceeds your expectations, whether you're looking for a copy of a single tax return or a complete review of your business.
Value the trust you place in us, with our promise that we'll work hard to earn your trust and your business every single day.

We hope you'll take some time to browse through our site. You'll find a lot of useful information here: a list of the services we offer, contact information, financial calculators, specially-selected newsletter articles and much more.

Give us a call or drop us an email for more information about our firm and the services we offer, or to make suggestions for what you'd like to see on our website.

Our office is located in the historic Denny Building in downtown Walla Walla, Washington at 6 E Alder, Suite 203. Office hours are 8:30-4:00, Monday through Friday.
We look forward to seeing you!