Last Updated: Oct 1, 2020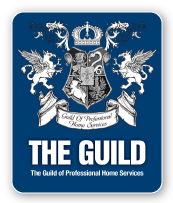 Directors Mortgage is a locally owned and operated company committed to providing our clients with an exceptional home buying experience. Established in 1998, Directors Mortgage has 17 offices throughout Oregon and Washington with service to Idaho and California. As one of the Top Residential Mortgage companies we have an A+ Rating with the BBB so you can trust in our high level of integrity and service.
Because we are a direct lender with the ability to act as a mortgage broker, we have a wide range of loan programs available. As a direct lender, we are able to provide you with an efficient closing process with competitive rates while having the flexibility to provide mortgage broker services if it is more advantageous for your needs. We are committed to finding a home loan solution to fit your needs whether it is a new purchase loan, construction loan, refinance loan, home improvement loan or reverse mortgage.
Our Sr. Mortgage Specialists have an average of 10 years of experience in the mortgage industry. With our expert knowledge, you will have an experienced professional assisting you through the home loan process. Our mortgage specialists are ready to help you with one of the most important purchases you will make. Whether you are a first-time home buyer, looking to purchase a new home, expanding your residential rental portfolio, building a new home or looking to refinance your existing home, call Directors Mortgage today – Your Local Mortgage Specialist.