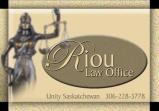 We Offer:
Civil Litigation
Corporate & Commercial Law
Child Protection & Family Services
Family Law
Municipal Law
Real Estate
Wills & Estate
Last Updated: Jul 11, 2020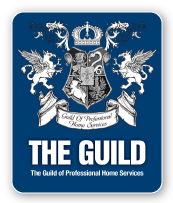 The Firm's Commitment:
to provide the best possible service to each client in a personal, professional and ethical manner.
The Riou Law Office is a full service law firm located in the Town of Unity, Saskatchewan. From our offices here in the beautiful west central part of the province, we provide legal services to clients across Saskatchewan, with a personalized focus for clients in the Unity, Kindersley and North Battleford regions of the province. We are pleased to boast an extraordinary law services team well equiped and eager to represent all your legal endeavors with the expedient efficiency, pride and respect that you deserve and have come to expect from our legal experts and consulting services staff.
Whether you are purchasing a home, debating the next corporate merger, need help with your Will and Estate Planning or anything in between, the Riou Law Office can help!