We Offer:
Bible Based Messages
Nursery
Life Groups
Christian Counseling
Men's & Women's Groups
Last Updated: Feb 25, 2020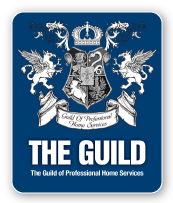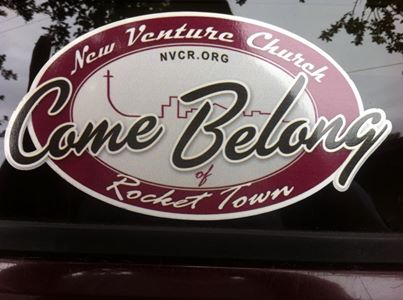 Rocket Town Church began as a local bible study, called an "Access Group," of God's House Orlando. Within that group were those who were committed to the launch of Rocket Town Church. The vision for a new church in Titusville was to start a church that "I would want to go to" and believe that others would want to come as well. The vision was for a church that was biblically- based, casual in dress, exciting and contemporary in worship, believed in healing and the gifts of the Spirit in the church, and was outward focused. The church met from the fall of 2007 until fall of 2009 in Steve and April Goodner's living room ; then for three months we met at 8850 Grissom Parkway in Titusville in a rented banquet hall for what was called "pre-launch services" on Tuesday evenings. Then on January 17th 2010 Rocket Town Church met for the first Sunday morning services, and a new church was planted. After about a year the church began meeting at the Police Hall of Fame banquet room. In May 2012 Rocket Town Church rented it's own building at 230 Grace St and began to grow quickly.
New Venture Church began as something of a restart of Titusville First Church of God. Originally organized under Pastor Ron Holder in 1962 in a home, the church soon built a building at 77 N. Carpenter Road where it reached the community for over forty years. In mid 2007 the church brought in Pastor Charlie Arms who was given a mandate to essentially re-launch the church as New Venture Church. This fresh start would be outward focused, contemporary. Under Pastor Charlie's leadership the church began to grow quickly. Before long the church sold the building and began to meet first at Astronaut High School, and then in February 2012 began renting space at 3910 S. Washington Ave.
New Venture Church of Rocket Town as we now know it, is the result of a marvelous work of God. In August 2012 Pastor Charlie felt that his work in Titusville with New Venture Church had been accomplished and it was time for his family to move on. He then contacted Pastor Steve of Rocket Town Church to consider Pastoring New Venture because he felt that both churches had a very similar vision and approach to reach the community. The result of much prayer and planning was the merger of the two churches into one new body of believers under the name New Venture Church of Rocket Town. The church would meet at New Venture's building, would have Rocket Town's pastor, and would merge all other staff, board and ministry functions. This could never have happened by the plans of men, but by the leadership of God, was accomplished with an amazingly smooth transition. The entire body came out of the merge stronger and healthier than ever as we look to the future.