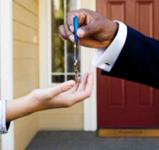 Last Updated: Feb 25, 2020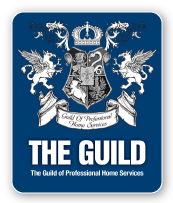 Guaranteed Rate, The Home Purchase Experts℠, is the eighth largest home loan company in the U.S. We have more than 171 offices and 2,700 employees ready to serve our customers in person, online or by phone. With turnaround times in as little as two weeks, customized loan products to fit almost every need and a 96 percent customer satisfaction rating, we've helped home owners with funding for more than $14.7 billion in loans in 2012 alone.
We are revolutionizing life's biggest purchase with the Guaranteed Rate Experience:
Low-rate, low fee mortgages: We shop around so you don't have to. Check out how our rates compare to the other guys'.
A simple, easy-to-understand process: We pride ourselves on having a transparent process and we'll walk you through it every step of the way - from start to finish and everything in between.
Unparalleled customer service: We've got a 77 percent Net Promoter® Score, crushing the 18 percent banking industry average, and one of the highest of any company in any industry. Read why our customers have given us a 96 percent satisfaction rating.