Last Updated: Sep 26, 2020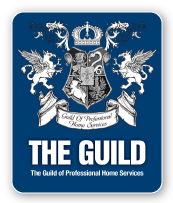 My name is Charles Busch and I am the Sales Representative covering Genesee, Lapeer, Livingston, and Oakland counties. A dedicated title professional, I am responsible for new business development, providing education on First American products and services, and working closely with the closing team to ensure a stress-free closing experience for customers.
A 20-year veteran of the title insurance industry, I joined the First American family in 2001. Organized, detail-oriented and self-motivated, I enjoy working with real estate agents, lenders, builders, homebuyers and sellers and strive to develop and maintain longstanding professional relationships.
I received a Bachelor's degree in finance from Arizona State University and gained extensive industry knowledge working as commercial and residential real estate agent. Customers and real estate professionals enjoy working with me because I am reliable, knowledgeable and keep them updated about matters affecting the title and real estate industries.
You can count on me to provide you with the highest level of personalized customer service that ensures peace of mind for homebuyers and sellers and the professionals that serve them. I am a valuable resource and one more reason you can depend on First American Title.