Last Updated: Sep 23, 2020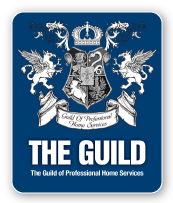 About Sherlock Homes Inspection Services Inc.
Mission Statement- At Sherlock Homes, our mission is threefold. First, we will focus solely on servicing the needs of our clients for each property inspected. Second, we will adhere to the Standards of Practice and Code of Ethics set forth by the American Society of Home Inspectors (ASHI). Third, our corporate standards for integrity, honesty, and commitment to excellence will define our professional service within the community on a daily basis.
Company Goal- Every employee of Sherlock Homes Inspection Services goal is to treat every client, realtor, property owner and each property inspected in a professional manner that demonstrates our pride and commitment to creating confidence in our service and the properties we inspect.
Company Founder- Bill Anglin received his training in home inspection from Inspection Training Associates (ITA) a fully accredited and certified national training institute. He is currently an associate member of ASHI. Bill has a combined 12 years experience in the construction and building materials industry. He is a certified structural Pest inspector and holds a license with the WSDA (# 74026). Bill attends seminars throughout the year and completes at least 20 hrs of continuing education in the home inspection field.
Call for an estimate or Schedule your inspection today!
(509)924-7125 Office
(509)991-0269 Cell