We Offer:
New Construction or Remodels
Kitchens
Baths
Offices
Entertainment Centers
Craft Rooms
Laundry Rooms
Fireplaces
Window Seats
Last Updated: Sep 30, 2020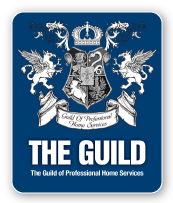 "Let the heart of your home rest in our hands."





So you're in the market for new cabinetry.
Whether you're building a new home, finally getting around
to that major kitchen remodel, thinking of doing a makeover
to your bath or laundry room, or adding a custom
entertainment center or office, chances are,
you'll need some help with your cabinetry.

You have just found the right company to help you
with all aspects of the cabinetry and countertop portion
of your project. If you already know what you want, we can
take your ideas and designs and make them a reality.

If you're not sure what you want, let our design team
show you their ideas for the best possible layouts and selections. From a large project, to a small one, we always offer helpful service, considerate listening and advice, and assurance that your needs will be taken care of to the fullest extent.

When you come to our showroom we want you to feel
the comfort and satisfaction of dealing with a small
professional company, without feeling overwhelmed
in a maze of aisles and intercoms.

Your project will get the same attention that
we give to our own homes. At Noble Cabinetry & Design,
we really do care about what you want.


So…why not let the heart of your home rest in our hands?