Last Updated: Aug 5, 2020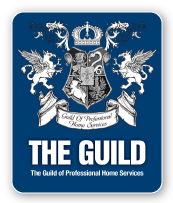 The Hugh F. Miller Insurance Agency, Inc. was first established July 15, 1985. It is a family owned and operated business. The first eighteen years were spent at our original location of 1400 First Ave, Rock Falls, Illinois. On July 15, 2002 we broke ground for a new building. We had reached our capacity at our existing location. A new building was constructed which is located along the main highway in Rock Falls. We celebrated our 18th anniversary on July 15, 2003 with a grand opening of our new office location and facility at 801 First Ave. Rock Falls, Illinois.
Hugh Miller founded the agency in 1985 with just a few carriers. His daughter, Veronica Edwards joined the agency in 1987 and became licensed in 1990. Through the years additional companies were contracted and the office staff grew as well. January 2001 we purchased the Janet Ryan Insurance Agency. At which time the agency incorporated. The current ownership is between Hugh and Elizabeth Miller and Veronica Edwards. In the past 28 years we have continually grown to our current premium volume of approximately 5.6 million. Our existing staff consists of 4 full time agents and 4 part time agents. We also have 4 support staff that assist the agents.