Last Updated: Jan 21, 2020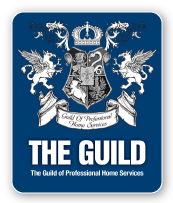 For more than 40 years, WEICHERT, REALTORS® has dedicated its business to meeting the needs, hopes, and dreams of home buyers and sellers alike. We began as a single office in 1969, but have grown to more than 500 independently owned and operated sales offices nationwide. The secret of our success has always been to put our customers first.
At any of our WEICHERT REALTORS® – Hallmark Properties Florida real estate offices, you will find experienced real estate specialists ready to offer solutions that meet your specific needs. Our friendly Sales Associates provide the kind of personal attention and neighborhood expertise that you've come to expect from a top-notch agency. Weichert Agent always available to meet you at any of our office locations, whether just to "talk shop" or to dispense expert advice on mortgages, insurance, and moving your belongings.
Our complete menu of Florida real estate products and services will allow you to enjoy the convenience and peace of mind that you desire. Our Weichert Open House program is specially designed to generate quality leads and offers. Our Florida realtors, real estate and financial services companies provide everything from pre-qualifying you for a mortgage to turning on the utilities of your new home and everything in between. The story and history of our real estate agents is the reason that we are still here. At WEICHERT, REALTORS®, we stay in lock-step with the Florida real estate marketplace, always seeking to enhance or adding to our full-service offerings. Our real estate company profile exudes our professionalism and care with our clients and their future homes.
We are one team. We are Hallmark Properties!
If you are in need to sell or purchase a home, contact Weichert Hallmark's experienced real estate specialists. With over 40 years of experience in Florida real estate, we are your one stop shop. We have managed many clients selling or buying real estate in Florida. Whether you are a first time home buyer or seller, we are here to help with any questions you may have about Florida homes that you are interested in. Contact Weichert Hallmark Realtors – the most premier realty Florida has ever seen.