We Offer:
Blinds
Shutters
Shades
Draperies
Rugs & Accessories
Window Film & Specialty Products
Last Updated: Jul 11, 2020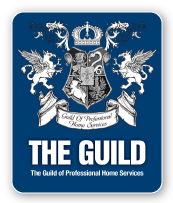 Blinds
Like the perfect accessory that completes your look, blinds give any room polish and pizzazz. Adjust your blinds to let the sunshine in or keep your rooms cool during the long, hot days of summer. Incredibly versatile. Amazingly durable. Whichever material you choose, blinds are the perfect finishing touch. From horizontal blinds to vertical blinds, we've got you covered.

Shutters
Like those classic movies from the 1940s, shutters are always stylish and smart. Their clean lines and rich texture add drama to your view. Open them to let the sun in--close them for a cozy movie night a deux.

Shades
Of course, shades protect your rooms from light, cold or maybe even a less than perfect view. But what if your window coverings could express all the shades of your personality, too? With Budget Blinds they can, with bountiful choices and beautiful materials that put more than your room in a good light.

Draperies
Talk about drama. There's nothing like a gorgeous set of draperies sweeping the floor to set a design tone in your home. Like wallpaper and ladylike dresses, drapes and curtains are back in a big way because of their ability to add glamour to any room, effortlessly.

Rugs & Accessories
Budget Blinds bring you more than just beautiful window coverings. Give your home a finishing touch with our home décor accents.

Window Film &
Specialty Products
From smart products that protect you and your home to fun and unique products that make a bold statement, Budget Blinds brings it all to you.