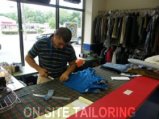 Last Updated: Jul 11, 2020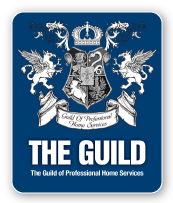 Prom night ... Meeting a new client ... A surprise romantic dinner ... Your cousin's wedding ... Wanting to impress the boss ... A night on the town ... Class photo time ... Making a big presentation ... Or just because it feels great to look well-dressed.
There are lots of reasons to look your best. We're here to help.
Whether it's your nicest suit for special occasions or that pair of pants you wear to work every week, you're going to get great cleaning and finishing when you trust your wardrobe to Battiston's.
"Certified Master Dry Cleaning" is an honor bestowed on us by the nation's pre-eminent dry cleaning trade association and oversight group, the Drycleaning and Laundry Institute. It means we're specially trained to provide the very best service available, on the trickiest stains, the most delicate fabrics, and every garment we face from vintage apparel to the newest fashion collections.
Cleaning involves the most modern technology and the most environmentally safe cleaning agents available, plus hand-spotting and inspection by our dedicated staff to get out those stains that other cleaners can't.
Beyond cleaning, we're proud to also offer free minor repairs on any garments that need them. And we're also going to make sure we offer the very best in what cleaners call "finishing" - the presentation of how you want your garments pressed (like requesting creases or no creases in your pants, or how you want your collars and cuffs styled) and packaged.