We Offer:
Last Updated: Feb 21, 2020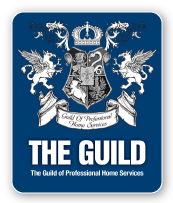 Custom Kitchen and Bath Design

Our design team, Elizabeth and Tricia, can pull all the pieces of your puzzle together. They will keep you from getting bogged down in details that can throw your planning off track. You'll be free to dream, while Elizabeth thinks through all the measurements, material coordination, and construction logistics.
In other words, a good design team will help you do it right the first time, see possibilities where you could not, and make the entire experience go smoothly.
When you work with our Herzog Kitchen and Bath family, you don't have to give up control of your plans or turn all the remodeling work over to other craftsmen. Think of yourself as the movie producer and of HKB as the movie director. You can be intimately involved in every detail of the project. But when you do need someone to handle logistics, whether it's ordering products or coordinating installation schedules, this is where we step in.