We Offer:
Mortgages
Loans
Spending Accounts
Savings and Investment Accounts
Wealth Management
Estate Planning
Last Updated: Aug 8, 2020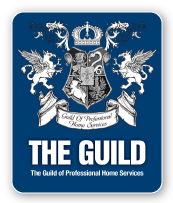 We all dream of the perfect home to live in. At Synergy, it's our job to design a mortgage that best suits your needs because it will likely be your single biggest investment in your lifetime.
Choosing the right mortgage from the many options available could save you thousands of dollars and years of payments. Before you select any mortgage, have a look at Synergy's complete range of mortgages - each with its own advantages. We would be honoured to talk with you for a free comparison and consultation.
Considering a home purchase is one of many aspects in our exciting lives. You may find that you have additional questions you either are not sure who to ask, or perhaps how to even ask it. We are here to help.
Synergy has a team of local experts that would like to help you take charge of your money and assist in helping you put your financial house in order. For your viewing pleasure, we have a video series you may find beneficial, as well as a solution centre where you can ask great financial questions as well find knowledgeable answers.