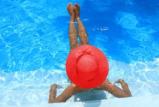 Last Updated: Oct 1, 2020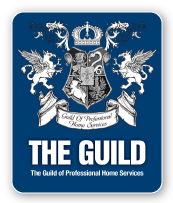 Aqua Spas & Pools
We are professionals. We are here for one purpose….to help ensure that your time in your backyard with your friends and family is safe, fun and trouble-free.
Aqua Spas & Pools has been honored by AQUA Magazine as one of the top 100 pool and spa companies to do business with anywhere in the United States. This is an award that is given from within the industry by those who know the industry. In fact, we've been recognized as the best for so many years that Aqua Spas & Pools has been inducted into the AQUA Hall of Fame.
Many companies throw around words like quality, service, integrity but few of them live it. We believe in our staff. We believe that they are the best at what they do. We believe that you will experience quality, service, and integrity when you deal with anyone in our company. We set the bar in the Pacific Northwest in our industry. We are people serving people. No robots. No endless telephone trees. No hassle. Just people.
Welcome! We're glad to show you around and introduce you to our staff. Each one of them brings an important element to our organization. They are bright, energetic, enthusiastic, intelligent, and fun. And if you stop in to see us… enjoy a great cup of coffee on us!
We are here to serve you!