We Offer:
Fixed Rate Products
Adjustable Rate Mortgages
Balloon Rate Mortgages
Special Interest Rate Buydowns
Subprime Lending Products
Home Equity Loans
First-time Homebuyer Programs
Bridge Loans
Relocation Programs
FHA, VA and Rural Development
Nonprofit Down Payment Assistance Programs
100% Refinances with No Mortgage Insurance
No Closing Cost Loans
5% and 10% Down with No Mortgage Insurance
Last Updated: Sep 26, 2020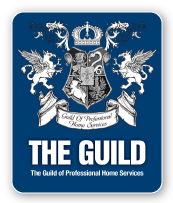 In a complex world of changing economies and financial choices, Global State Mortgage simplifies your search for the best in lending products and services.
Whether you're purchasing a home, refinancing, or looking for sound, trustworthy financial advice, you've come to the right place.
Global State Mortgage is dedicated to providing outstanding service and experienced lending advice and lending options. We work closely with each customer, developing a trusting relationship based on our commitment to a strong Code of Ethics and respect for each individual's financial goals.
Global State Mortgage is a member of the Mortgage Banker Association, specifically serving customers throughout the Midwest. We work with lenders, ensuring our ability to find the right product and price for each customer. Our experienced Mortgage Specialists walk you through each step in the process – their goal is to find the best fit for your financial needs. We go beyond your expectations to make the lending process a rewarding experience for you.
....It's a state of mind!