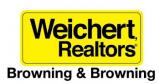 Last Updated: May 30, 2020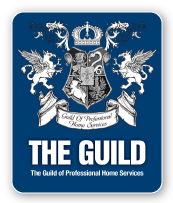 In 1988 two aspiring Realtors decided to venture out on their own to form a real estate company far different than any of its competitors. The mother and son team of Terry and Chuck Browning established Browning & Browning Real Estate and from that day forward buying and selling real estate in Eastern Connecticut has never been the same.
Chuck with a business background in retail management and Terry a school teacher made for the perfect business partnership. One with expertise in marketing and technology, and the other as an educator for training agents with the right knowledge, skill sets, expertise and a true passions for the business to be successful.
It may seem like a small accomplishment with today's modern technology, but Chuck and Terry were the first real estate agents in the area to have cell phones in 1988 to immediately respond to their clients needs. In 1991 when the thermal paper fax machine was introduced to the retail market, Browning & Browning Real Estate was again the first real estate company in the region to purchase one. Admittedly it was only one or two faxes a day back then, but it was this type of technology that propelled the company to become the exclusive area vendor for many Fortune 500 companies. Two years later in 1993 Browning & Browning Real Estate was once again first, and the only real estate company for several years to have its own internal DOS based Audix voicemail system. At the time competitors were still using standard answering machines and answering services.
Many more changes came over the years to follow with various expansions and eventually the construction of our state of the art office building in 2006. Constructed in a prime retail location on Route 6 in Brooklyn, CT, the office still out postpositions all of our competitors and it remains the premiere real estate office in Eastern Connecticut. Sadly, in 2013 Terry Browning passed away after a brave battle with brain cancer. Today Chuck Browning runs the company under the name WEICHERT REALTORS – Browning & Browning with the same passion and vision that made it a leader and a trendsetter in the Eastern Connecticut real estate market. With well over 1 Billion dollars in closed sales, WEICHERT REALTORS – Browning & Browning continues to close on average over 300 real estate transactions each year.