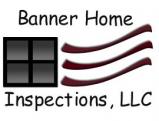 Last Updated: Sep 24, 2020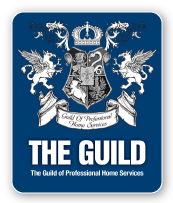 Serving Northern King, Snohomish, and Skagit Counties



with



Honesty, Integrity, and Quality Inspections



Everyone knows that home ownership is part of the American Dream. However, that dream can quickly become a nightmare for an uninformed buyer. All homes, even newly constructed homes, can have costly mistakes or safety issues that may not be visible to the untrained eye. An inspection by a qualified home inspector can save prospective home buyers time, money, and potential heartache. Inspections generally cost a few hundred dollars, which is a relatively small price to pay to protect such a large investment. Like you, I have been a home buyer, and I was very disappointed with the home inspections I received in the past.
As a home builder and remodeling contractor with over 30 years experience, I knew I could provide a better inspection and report. Therefore, I got the training, certifications, and licensing I needed to start Banner Home Inspections, LLC, which is a local family owned inspection company. My narrative reports are easy to understand, with the concerns spelled out, why it is a concern, and how it should be resolved. I use a lot of pictures in my reports showing the condition of the offending item (as they say, a picture is worth a thousand words), which no one can refute.

At Banner Home Inspections, I provide a visual, non-invasive inspection of various systems of the home. I do not do destructive testing, move appliances or storage items, or in any way damage the property to perform an inspection. The purpose of the inspection is to determine if the components of the home are in working order at the time of the inspection.

My goal is to give the prospective home buyers the knowledge they need to make an informed decision on the condition of their future home. An inspection from Banner Home Inspections, LLC, can mean the difference between a true dream home and a nightmarish money pit.