Commercial, Home, Farm, Auto, Travel, Health Care, SGI Services...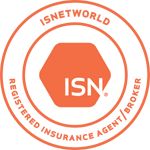 and more in Yorkton, Saskatchewan
For our Saskatchewan clients, our head office is complemented by branch offices in Bredenbury, Churchbridge and Foam Lake.
Farrell Agencies is a privately-owned and operated general insurance office founded in 1974 when the assets of a small rural brokerage were purchased and relocated to Yorkton.
From small beginnings we have systematically progressed to become one of the leading insurance brokerages in western Canada, representing world-class companies that have a long-standing commitment to western Canada.
Thank you for visiting our web site. Please call anytime between 7 a.m. and 6 p.m. weekdays, or send your question 24 hours a day from our Contact Us page.

Farrell Agencies is a full-line insurance broker offering insurance products for auto, farms, commercial, small businesses and homeowners. We provide bonding, are agents for Blue Cross insurance, and are an SGI motor license issuer.

Our head office is located in Yorkton, Saskatchewan. We are licensed to operate in Manitoba, Saskatchewan, Alberta and British Columbia, and have clients across western Canada.