Last Updated: Jul 3, 2020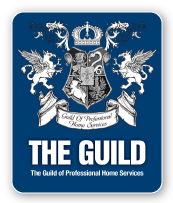 At Home, we stock the highest quality merchandise. We're particularly proud of the products that you can find only at your local Home store. Our Exclusive to Home items includes tough, reliable Benchmark® tools, In Style appliances and Mark's Choice gardening essentials. You'll also find Natura Cloth – only at your local Home store.

Hey, we're not called Home Hardware for nothing! We can help you find all those little bits and pieces you need to get the job done. Of course, we have nuts and bolts, but your local Home owner also stocks hinges, pulls, fasteners, staples, ladders, mailboxes, door numbers…you get the idea. Home has everything you'd expect from a neighbourhood hardware store. And if you can't see what you're looking for, remember there are 100,000 different items available through Home's Special Order Service. Ask your local Home owner.
Homeowners will find contractor-quality building materials for any project, big or small at Home Hardware Building Centres. We buy lumber from mills all across Canada and also offer MDF, melamine, OSB, particleboard and plywoods. We're first when it comes to a huge selection of siding, roofing, drywall, insulation, windows, doors and flooring, too.