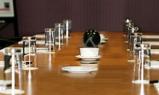 Last Updated: Jul 3, 2020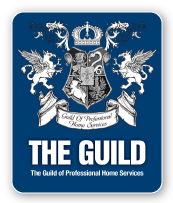 Partners

Mel Siever, B. Admin, CMA
Mel received his Bachelor of Administration from the University of Regina with majors in Finance and Economics in 1978. He worked for SGI from 1974 to 1978, Weyburn Inland Terminal from 1978 to 1992 and for SaskPower from 1993 to 1995. He also received his Certified Management Accountant designation in 1985. In 1995 Mel became a partner in what is now the accounting firm of Siever, Vermeersch & Fonstad.

Jim Vermeersch, B. Ed, CGA
As a partner of Siever, Vermeersch & Fonstad, Jim performs all of the tasks of a professional accountant. Most of his time is spent working on corporate financial statements, as well as personal and corporate taxes.

Jim joined the staff in 2000 as an accountant having a number of year's experience with other tax firms. In 2002 he received his designation as a Certified General Accountant and became a partner of the firm.

After obtaining his Bachelor of Education from the University of Saskatchewan in 1982, Jim spent a number of years in the classroom before going back to school in order to realize his dream of becoming a professional accountant.

Jim enjoys living in Estevan where he is an active member of the Lions club. Jim and his wife Heather have a son who is presently taking law at Dalhousie university.

Donna Fonstad, CGA
Donna received her Diploma in Accounting through SIAST Palliser in June of 1995, and has been employed with Advanced Accounting Services Ltd. since February of 1996.

In the fall of 1998 Donna decided to further her education and pursue a career in accounting. She received her Certified General Accountant designation in August of 2003, at which time she became a partner in the firm of Siever Vermeersch and Fonstad.

Outside of work Donna enjoys being very busy with her two children, and is an active community volunteer including acting as a director for Estevan Minor Hockey Association.

Ryan Siever, B. Sc., CA
Ryan graduated from Dickinson State University with a Bachelor of Science, specializing in Accounting in 2004.

After spending 3 years in Calgary at BDO Dunwoody training to get his Chartered Accounting designation, Ryan moved back to Estevan in October 2007 and become a partner at Siever, Vermeersch & Fonstad.


Staff

Shawna Nielsen
Shawna has been employed with Siever, Vermeersch & Fonstad since 2003. Starting as a receptionist, over the years she has worked with various divisions of the company, gaining valuable experience and rising in the ranks to Accounting Technician. As the longest standing employee in the company, Shawna can assist you in a variety of areas, including payroll, bookkeeping, personal and corporate income tax, GST, PST, and computerized accounting programs. Shawna graduated from Lampman High School and holds a Micro Computer Business Application Diploma with the Academy of Learning. She has furthered her education in accounting and tax through correspondence and home study university courses. In her spare time, you can find her relaxing with her husband and running after her two children.

Melissa Terrett
Melissa joined the firm in 2003 as an Accounting Technician. She graduated from Torquay High School in 1999 and obtained a diploma in Accounting from the Palliser Campus in Moose Jaw in 2003. She has also obtained a diploma in Marketing and continues to further her education through online university classes. She currently resides in Torquay with her husband and their three children. Melissa is involved with Corporate and Personal tax preparation as well as the CAIS/AgriStability Program.

Carol Sylvestre
Carol joined the staff at Siever, Vermeersch and Fonstad in the fall of 2008 as an accounting technician. Carol holds a Foundation Studies in Accounting diploma from the CGA Program of Professional Studies and is currently working to complete a Bachelors Degree from Laurentian University as well as her CGA designation.

Carol resides in Macoun with her husband, a Journeyman Carpenter working with a local construction company, and her three children who attend school in Estevan.

Kerry Babyak
Kerry joined the firm as an accounting technician in October of 2009. She graduated from Estevan Comprehensive High School and went to the University of Calgary for a few years working towards a General Studies degree, with a minor in Management and Sociology. While living in Calgary she worked at the head office of a land surveying company for 8 years mostly doing payroll, benefits, and accounts receivable. Kerry and her husband decided to move back to Estevan in 2009 with their two young children and are enjoying the change from big city to small city feel. She enjoys golfing, watching her kids play sports, and relaxing with family and friends.

Ravin Dorwart
Ravin is originally a native to Estevan. After graduating from the Estevan Comprehensive School she continued her education completing her Computer Technician Certificate in Calgary. Since then she realized she had an interest in the field of accounting and bookkeeping. She is presently working to complete her education to match her experience and go even further with Accounting. She moved back to Estevan in 2006 looking forward to a smaller community and spending time with her family.

Dakota Knoll
Dakota Joined the firm in July 2009 as our Administrative Assistant. She graduated from the Estevan Comprehensive School in June 2008 and received her certificate in small business bookkeeping in November 2009. Dakota was born and raised in the Estevan area. In her spare time she can be found watch or playing sports, spending time with her niece and family.

Nicole Morris
Nicole moved to Estevan in September of 2011 from Moose Jaw where she had spent the last 21 years working for the Ministry of Social Services in various administrative positions. She joined our firm in July of 2012 as our receptionist and is enjoying her new life in Estevan. Outside of work Nicole enjoys reading and knitting for her two grand-daughters.