Last Updated: Sep 30, 2020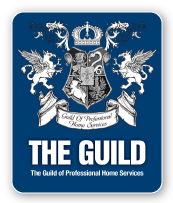 State Farm® Story

Then and now
State Farm® was founded in 1922 by retired farmer and insurance salesman George Jacob "G.J." Mecherle. His motivation for starting State Farm was simple. It was about fairness and doing the right thing for the customer.

Mecherle knew farmers drove less and had fewer accidents than city folks. He thought they should pay less for automobile insurance. The insurance company G.J. worked for didn't agree — and suggested he start his own company. That's exactly what he did.

Our founder's philosophy of insurance coverage at a fair price, coupled with fair claim settlement, remains the cornerstone of our success. His original vision and values still guide us.

Today, State Farm insures more cars than any other insurer in North America. We are the leading U.S. home insurer. More than 17,000 agents and 68,000 employees serve over 75 million policies in the United States and Canada. We also provide our customers with a wide array of financial products and services to help them manage today and prepare for tomorrow.