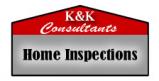 Last Updated: Sep 28, 2020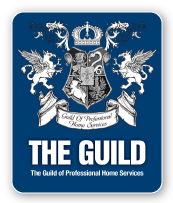 Top to Bottom, Inside and Outside

When a home is for sale, a professional home inspection makes a difference to the seller and the buyer. For security. For protection. For a smoother closing. Call K&K Consulting and referring inspecting consultant, Dean Kalmukos.

A HOME INSPECTION is for your security and peace of mind. Whether you're buying or selling a home, knowing its condition guarantees you a fair and smooth transaction.

Because you may not know everything you should about the condition of the roof, chimneys, siding and trim, attic ventilation, electrical wiring, plumbing, furnace, and air conditioner, or a great number of other items in the home, a home inspection is a prudent step before purchasing a home or preparing your home for the market.

The HOME INSPECTION is a thorough, in-depth visual examination of the structure and operating components of the home, performed by a trained professional.

When selecting a Home Inspector for a dwelling you are selling or considering for purchase....


... take the time to select a professional who is Nationally Certified by the American Society of Home Inspectors. Additionally, all home inspectors must be licensed Structural Pest Inspectors in the State of Washington to perform a home inspection. Always ask for a bonded and insured home inspector.
For an expert impartial opinion, call Dean Kalmukos, Consulting Inspector.