We Offer:
Mortgages
Lines of Credit
Checking Accounts
Savings Accounts
Certs & IRAs
Last Updated: Sep 30, 2020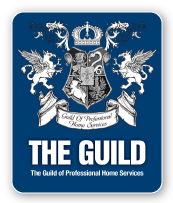 At Peninsula Credit Union, we have been helping our members finance their homes for over 25 years. We have granted hundreds of millions of dollars in mortgage, land and home equity loans. We NEVER played the sub-prime game and we never will. We provide traditional mortgages, home equity loans, land loans and more.

At Peninsula, we want to make doing business with us as easy and convenient as possible. That's why we have a number of products and services which have been designed to do just that.


Peninsula Credit Union serves everyone on the Olympic Peninsula; that includes anyone who lives, works, goes to school in, or worships in Mason, Kitsap, Grays Harbor, Clallam, and Jefferson counties. As a not-for-profit financial institution, we strive to provide the best products and services for our member-owners and invite anyone to become a member and start enjoying the benefits of membership today.

Contact your local Jefferson County representative today at 360-697-3011.