We Offer:
First Time Home Buyer Programs
In-House Staff with Over 50 Years of Mortgage Experience
All Types of Residential Financing Programs
Commercial Loans
Approved with All Down Payment Assistance Programs
Last Updated: Feb 25, 2020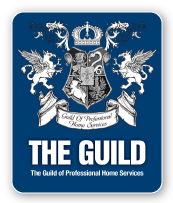 Our Philosophy "Becoming a Trusted Advisor and developing Customers for Life"
At American Mortgage we possess a strong and genuine belief in the "customer for life" principal of doing business. We enjoy the challenge of solving difficult lending scenarios and providing real assistance in the quest for the American Dream
We are Florida's Source for objective mortgage information and we take the term Trusted Advisor with the utmost of sincerity and seriousness. For most Americans, Real Estate is the largest and most valuable asset that they will ever own. We endeavor to make the experience of buying and financing real estate a pleasant, efficient and financially rewarding one.
We consider a mortgage as a Financial Planning Tool – a way to control valuable assets for the betterment of our clients. If done with insight and care, a mortgage can actually create wealth for our clients as opposed to being just another debt hanging over their heads.
We invite to learn more about our conservative yet innovative approach to the mortgage process.