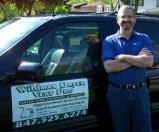 Last Updated: Aug 5, 2020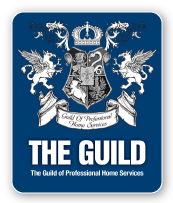 Wildman Dryer Vent Pro is a fill service dryer vent cleaning company located in Northbrook, IL. We provide complete dryer vent cleaning services for home & businesses in Chicago, the North Shore, Lake County, and Northwest Cook County.

We are committed to your safety and safety of your home. Over the years, we have cleaned many clogged dryer vents with lint build-ups which could lead to fires. Clogged dryers exhaust lines are the leading cause of accidental fires in homes in the US. Drier Manufactures and Fire Departments recommend that dryer vents be cleaned annually to avoid risk of fire. There are many causes of lint build-up. Could be trapped lint, debris such as small article of clothing (socks), leaves and rodents
Other benefits of annual cleanings are:


It is possible for a homeowner to clean their own dryer vent, professionals use equipment that can go deep into the vents to remove all of the lint off the walls of the ducts. We use professional equipment that goes into the vents to remove all lint off the ducts. A HEPA vacuum collects all the lint so there is absolutely no mess for you to clean up later.

Call today for a free estimate!