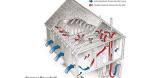 Last Updated: Jun 1, 2020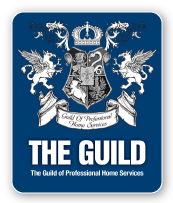 Having a top-quality Chicago heating and air conditioning company is important to homeowners in the North and Northwest suburban areas of Chicago. Our weather extremes demand reliable heating and cooling systems and our tough climate also demands top efficiency to help keep energy costs down. Second-rate equipment and haphazard service just isn't an option in a climate that can range from over 100° F in the summer and down to -20° F in the winter. Only an experienced Chicago heating and air conditioning company, like Atlas Heating Service Company, can provide the quality of equipment you demand and the dependable, professional HVAC Services you expect and deserve. With over 50 years of servicing Chicago's North and Northwest suburban heating and cooling customers. Our reputation is built on the satisfaction of the over 10,000 customers we've serviced, along with our dedication to quality in all aspects of your home heating and cooling sales and support.
Don't be confused by the endless TV ads and sales pitches from other Chicago heating and air conditioning companies or cut-rate prices on brands you've never heard of from big box stores. Take the time to learn the facts you need to know about heating and cooling repair, and then choose a company that will give you the expert, professional and courteous service you deserve.