We Offer:
Last Updated: Jul 3, 2020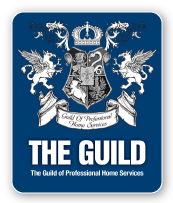 Extra Foods – Serving our valued customers for over twenty years
Extra Foods started with its first store in Haney BC in 1982. Since then we've become one of Western Canada's fastest growing grocery and general merchandise retailers. Our quality products, amazing selection and great service, combined with our Everyday Discount Prices have established a foundation for continued success. This was exemplified on February 8th, 2005, when we opened our 100th Extra Foods store in Saskatoon. Today we have 106 stores in Western Canada with plans to open more this year.
We've changed a lot over the years; renovating, expanding and moving from smaller, more traditional grocery stores to our new stores which are as big as 60,000 square feet and offer everything our customers need under one roof. We boast the latest in digital film processing, an amazing selection of general merchandise products from electronics to appliances to bedding to toys. Many of our stores have pharmacies and one hour photo service to offer even more convenience to our customers. On the food side, we have a complete range of organic products, the freshest produce and of course, President's Choice brand products. We continue to strive to improve our service and selection with some locations showcasing in-store bakeries and fresh sliced deli counters.
But one thing has not changed; we still offer great value to our customers through our Everyday Discount Prices. We appreciate our customer's loyalty and strive to offer them the best service and the best value. Our remarkable commitment to value isn't restricted to our customers. Extra Foods recognizes that both customers and employees have helped shape our past and are vital to our bright future. With that recognition, we place a strong emphasis on our relationship with all our employees.
We're proud of what we have accomplished in the last 24 years and we will continue to grow and expand to meet the needs of our customers.