Last Updated: Sep 24, 2020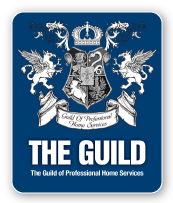 If you are in the process of buying a home, you need more than an
inspector - you need the region's best inspector.

Paul Duffau, owner of the National Property Inspections franchise located in SE Washington and North Central Idaho, is an expert Property Inspector, a Structural Pest Inspector for the State of Washington and an Infrared thermographer.

Why do you need Paul doing your inspection?

He's good enough that one Realtor called him "annoyingly thorough" - but that Realtor still insists on booking all of his inspections with Paul. And other Realtors call Paul to do their personal inspections.

Paul has all the skills to fully assess your home or commercial building from roof to foundation. He will walk you step-by-step through significant findings. Following the inspection, you receive an easy-to-read, thorough inspection report for your records. This can assist you
in purchase negotiations, warranty repairs or when making
future maintenance decisions.


What Kind of Services does Paul Offer?

Residential Inspections
Paul does the most technically thorough inspection in the market today. By using state-of-the-art technologies and systems, Paul gets information that will give you security of knowing the condition of the home that you are buying. He has a proven track record of exceptional service with personal touch.

~Do you want the BEST Value? Paul gives you the most comprehensive report on the market complete with digital pictures (video is available on request for an additional fee), expert tips from a Certified Energy Rater and a Maintenance Guide and much more.

~Do you want the Best Inspection? Paul is a highly credentialed inspector, an expert infrared thermographer, a licensed pest inspector and a foundation specialist who has done inspections on everything from single family homes to a power plant, two hospitals and a 17-story condominium tower.

And he knows older homes - Paul's house is an older turn of the century home. He understands that these homes have special challenges as well as a special grace and character and can discuss them with you from personal experience.

~Do you want the Best Service? Paul's schedule is on-line and you can check his availability from the comfort of your home. He offers night and weekend inspections (Sundays are an additional $50.00 charge). You also get the report on-site so you don't have to wait. Each report includes more than 400 items that Paul will check for you as well as the pictures. Each inspection also includes one FREE Re-Inspection to make sure that any repairs have been completed satisfactorily. Paul is always willing to talk to his clients about the inspections and is honored by the fact that former clients call years later for advice.

~Paul would love to have you attend the whole inspection. This is your three or four hour chance to learn more about the house than the current owner knows and will be well worth your time. Please plan on attending the inspection if at all possible. If you can't, Paul will set up a time to discuss the inspection with you and answer any questions you might have about the condition of your home.

Home Energy Audit
Paul does a thorough evaluation of your home's thermal boundary (including an infrared inspection), the heating and cooling systems and develops recommendations that will save you money. When done in conjunction with a home inspection, this service is only $99.00. A separate report will be sent to you for the energy audit.

Custom Home Inspections
Paul Duffau provides specialized inspections for individuals constructing a custom home. if you are building a custom home, you need him on your team to make sure the builder follows the plans and crafts your home the way it should be.

Paul has been an expert witness in several cases where good inspections would have saved the owner thousands of dollars and nights of tears. if you are building a custom home, you owe it to yourself to make sure that you are fully protected. Hire Paul to be your representative with the contractor.

Commercial building inspections
Many times commercial buyers will purchase property unseen. A Property Condition
Assessment developed in general accordance with ASTM E 2018 standards will identify the
current condition of the subject property and potential maintenance or liability issues. Paul, as
a Code qualified inspector, specializes in development of Property Condition Assessments. He
can provide formal bidding documents or a one-on-one approach. Following the inspection,
Paul will provide a written report, complete with photos, documenting all major building
systems, components and conditions. Follow-up inspection interviews to review our detailed
Repair and Reserve estimates are included as part of our service.

Where does Paul offer his services?
Paul Duffau delivers his proven services in the Palouse region of Idaho and Washington. Two major universities are situated here with Washington State University in Pullman, WA and the University of Idaho in Moscow, ID.

Lewiston, ID and Clarkston, WA are just a short drive down the highway in the Lewis-Clark valley.