Last Updated: Oct 1, 2020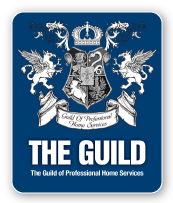 Whether you're buying or selling a house, apartment or building, having a professional home inspection from a leading home inspection company will give you peace of mind and assist you in a fair and smooth transaction. If you're buying a property, the last thing you want is to discover a structural or systematic problem after moving in. A dilapidated plumbing, structural, electrical etc. system can be costly to repair, if it can be repaired at all. Similarly, if you're selling property, you want to know just how much it's worth to make sure you don't undersell


It is our priority at Ark Home Inspection to give an extensive, complete home inspection for buyers and sellers in Clarkston and the surrounding area. Ark Home Inspections will provide a thorough, unbiased, third party inspection of your new home and will point out any current problems or conditions which may develop into problems in the future.


Purchasing a home will likely be the single largest investment in your lifetime, and having that house inspected prior to closing is a small price to pay for your future peace of mind. We are dedicated to provide the best home inspection services at competitive prices. Our services will provide a thorough, accurate and unbiased assessment of the property condition. Our success will be measured by the satisfaction of our customers.