Last Updated: Sep 20, 2020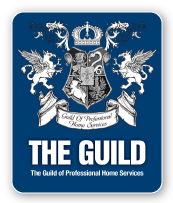 Quality auto insurance is a key component of a good financial plan. The right coverage can help safeguard your assets from loss, damage and lawsuits when the unexpected happens. As your Allstate agent, I can help you create an affordable auto policy that provides financial security and gives you peace of mind.

From day one, you'll tailor your Allstate policy to help protect
your house and the personal items in your home. You'll need the basic coverages that prepare you for an unexpected loss or damage, as well as the coverages that give you a valuable safety net for your investment.
As a business owner, securing your business for the long-run takes a strategy that works on all fronts—responding to your individual, business and employee needs. What safeguards do you have against the liabilities and risks that come with managing your business? What are your plans for the continuation of the business after your death, or the death of a partner or a key employee? What benefits do you offer employees to maintain their security and loyalty? How about your own financial needs?

A life jacket shouldn't be your only source of protection when the waves get rough. As a boat owner, you join over 70 million boaters tackling the tide each year.¹ That means thousands of boating accidents annually. As your Allstate Agent, I'm here to help you find coverage that protects you, your family and your boat—both on and off the water.