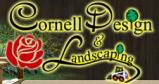 Last Updated: Oct 1, 2020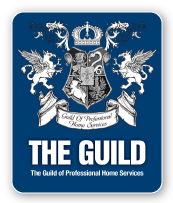 Leslie Cornell and her Husband Ron started Cornell Design & Landscaping after they recognized there was a need in the market place for a qualified and professional landscape construction and design company. Leslie's training as a prairie horticultural specialist and Ron's extensive landscaping experience earned them a share of the market place, by providing their customers with top quality products and services.Cornell Design & Landscaping major clientele are located in the Greater Moose Jaw Area. Customers prefer dealing with them because they offer a "ONE STOP" complete service; from consultation, design and construction to the maintenance of the project. They provide a worry free environment and a focus on absolute customer satisfaction.

Cornell Design & Landscaping know the benefit they bring to people through their design and a quality installation of every individual piece of work they do. Once your dream yard has been realized, Cornell Design & Landscaping are always available to answer your questions.
References of Work

We will provide references of completed projects in your area. Look for answers to these questions:
Was the work completed on time?
Did the contractor return phone calls promptly?
Was the quality of workmanship acceptable?
Did staff conduct themselves in a professional manner?
Was the site kept tidy throughout the construction process?