We Offer:
MORTGAGE LOANS
CHECKING ACCOUNTS
SAVINGS ACCOUNTS
CONSTRUCTION LOANS
Last Updated: May 30, 2020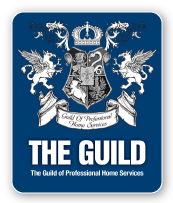 SUPERIOR BANK MORTGAGES
At Superior Bank, we are dedicated to meeting your needs by offering quality products and services. We strive to offer the latest banking technology for your busy, modern lifestyle. But we also maintain our community-bank philosophy. This philosophy provides our customers with access to decision makers, quick loan decisions, and bankers who know you by name. We believe you deserve personal attention, and hope you will make Superior Bank, YOUR Bank.


Whether you are buying a new home, refinancing your existing home, consolidating debts or cashing out your equity, Superior Bank has a mortgage product for you. Superior Bank's Mortgage Banking Department is a full-service mortgage lender that offers the most current and state-of-the-art products with competitive rates.

For fast, hands-on service, call us today at 1-877-326-BANK (2265) or simply click on any of the helpful topics on the menu bar to the left.

For a custom picture of the mortgage options that are available to you, have a look at our financial calculators.
In recent years, Superior Bancorp has become one of the most dynamic financial holding companies in the country, as well as the largest community bank holding company headquartered in Birmingham, Alabama. With the combination of substantial internal growth and a well-devised acquisition strategy, Superior Bancorp is poised for exciting financial results in the coming years.