We Offer:
HOME MORTGAGES
REVERSE MORTGAGES
2ND MORTGAGES
Last Updated: May 25, 2020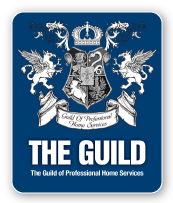 RMC: Professional Mortgage Brokers
As a member of the Mortgage Bankers Association of America and the Mortgage Brokers Association of Alabama, we have demonstrated our firm commitment to remaining an informed professional in the rapidly changing world of real estate home mortgage financing.

Our dedication always includes strict adherence to a precise Code of Ethics and Standards of Professional Practice. The result is that our customers are represented by the most trustworthy people in the industry.

Real estate represents the single largest investment our customers make. Therefore, it is vital to secure the best home loan financing available.
Every home loan borrower is different.
Every borrower has different needs and every property is unique. Every lender has their own rules and programs. As a trusted mortgage broker RMC tailors the home loan package to the borrower (not the other way around).

Residential Mortgage Corporation tailors the loan package to the customer based on many factors including the borrower's income, expectations of future earnings, and how long the borrower plans to own the property.
How We Earn Our Fee
Our fee is based on the loan amount (not on the loan program). So we are not motivated to recommend a loan program that you don't want. Our mortgage broker officers are committed to helping our customers make fully informed borrowing decisions.