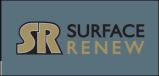 Last Updated: Sep 30, 2020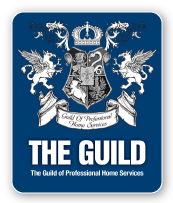 Surface Renew's humble beginning started in a small home garage in Gig Harbor WA nearly 20 years ago. After hundreds of thousands of refinished tubs, countertops, fiberglass repairs and 20 trained technicians – Surface Renew keeps evolving as a small business and leader in the industry. In 2016, Surface Renew's leadership started to revamp every aspect of operations to better serve their clients with the focus on being a consistent and reliable extension of their service.
Surface Renew operations moved into two new locations – Corporate Operations Office in Gig Harbor and Warehouse Facilities Operations in University Place. They also continued their great relationships with Miller Paint Company (NW employee owned company) for all their supplies and Clean Harbors (formally Emerald Services) to recycle used solvents.
Surface Renew provides comprehensive medical and dental benefits for all their valuable employees. We added a state of the art scheduling software along with new and updated uniforms for all employees. Furthermore, through a lot of research - discovered more durable decorative finish coatings. Surface Renew was also proud to add a 25 year expert refinisher to perform quality control and educate refinishing technicians on professionalism, technique, and safety.