We Offer:
Refrigerators
Washers & Dryers
Dishwashers
Microwaves
Water Heaters
Air Conditioners
Cookware & Gadgets
And MUCH More!
Last Updated: Aug 5, 2020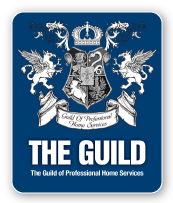 Sears, Roebuck and Co., a wholly owned subsidiary of Sears Holdings Corporation (NASDAQ: SHLD), is a leading broadline retailer providing merchandise and related services. Sears, Roebuck offers its wide range of home merchandise, apparel and automotive products and services through more than 2,400 Sears-branded and affiliated stores in the United States and Canada, which includes approximately 926 full-line and 1,100 specialty stores in the U.S. Sears, Roebuck also offers a variety of merchandise and services through sears.com, landsend.com, and specialty catalogs.
Sears, Roebuck offers consumers leading proprietary brands including Kenmore, Craftsman, DieHard and Lands' End -- among the most trusted and preferred brands in the U.S. The company is the nation's largest provider of home services, with more than 13 million service calls made annually. For more information, visit the Sears, Roebuck website at www.sears.com or the Sears Holdings Corporation website at www.searsholdings.com.