We Offer:
Mortgage & Home Equity Loans
Personal & Consumer Loans
Farm & Commercial Loans
Checking Accounts
Savings Accounts
CDs and IRAs
Online Banking
Telephone Banking
Last Updated: Feb 27, 2020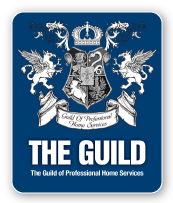 About Us
Bank History
In 1977, a group of area business people noticed that Flora, Illinois had limited choices when it came to financial institutions. These business leaders from Flora and the surrounding communities came together and, on January 19, 1978, Flora Bank & Trust opened for business in a temporary banking facility located at 1010 West North Avenue in Flora.
Today, the Bank occupies a 13,000 square foot facility on the same site. With telephone banking, internet banking, 5 ATMs throughout the area and free ATM access nationwide through First Reward Checking, Flora Bank & Trust offers more ways to manage your finances in Clay County than any other locally owned financial service provider.
This year we celebrate 30 years of service to our community. Our success is a result of your support, and we thank you very much. Although the number of financial choices has changed over the years, Flora Bank & Trust continues to be the leader in customer service, in providing access to your money and in innovative products. We are proud to be a community bank, and are happy to support many worthy community organizations and events.
If you are already a customer of Flora Bank & Trust, we want you to know how much we appreciate your business. If you are new to the area or are thinking about changing banks, we welcome you and invite you to stop by and see why Flora Bank & Trust offers you "A Better Choice in Banking."