We Offer:
Retirement (RRSPs & RRIFs)
Investments
Cash Managment
Education Savings
Insurance
Tax-Free Savings Accounts
Account Services and Tools
Online Account Access
Last Updated: Sep 28, 2020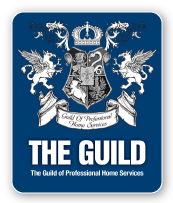 You might think that what we offer at Edward Jones can be found at any other investment firm. But we like to believe that everything from our principles to our history makes us different from the rest.
Our Priciples
Our firm was built on a foundation of principles that help guide us every day. Take a look at how these principles guide our investment decisions and client relationships.
Who should invest with us
Our clients understand the difference between investing and gambling with their money, and would rather interact with an actual person instead of a call centre. Does this sound like you?
Our Financial Advisors
Our financial advisors make every effort to build one-on-one relationships with clients, offering personalized attention and financial advice. What else sets them apart?
Our Approach to Research
We don't take our stock recommendations lightly, nor the research that stands behind them. Start here to learn more about our core research team and the characteristics of the companies we recommend.
Awards and Reconition
We've been ranked among the best advocates for our clients and have been named one of the top companies to work for. Learn more about what distinguishes Edward Jones.