We Offer:
Windows
Northern Tropic Solariums
Sunrooms
Exterior Siding
Patio Covers & Screen Rooms
Commercial
Roofing
Spas & Hot Tubs
Last Updated: Nov 18, 2019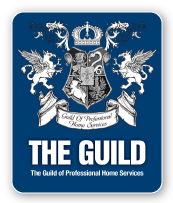 In 1981, RAM MANUFACTURING LTD. opened its factory and first retail centre under the trade name THE ENERGY DOCTOR® in Prince Albert, Saskatchewan, Canada. RAM MANUFACTURING's premiere products was an interior insulating acrylic window. The product performed very well in all climates reducing draft and condensation from windows. Sales were soon soaring. RAM started opening distributorships only 6 months after opening the first store. RAM is now represented throughout Canada and the United States.

In 1988 RAM MANUFACTURING entered the 3 Season Solarium industry trading as NORTHERN TROPIC SOLARIUMS, featuring a 3 season wood beam solarium with an aluminum, maintenance free exterior. Through continuous improvements, it soon became the premiere 3 season room in Canada. With consumers looking for a wind free, bug free environment, sales have increased steadily over recent years due to an increasing number of distributors representing our product.

To compliment RAM MANUFACTURING's product line, we have recently added a 4 season cedar beam sunroom. All 4 season sunrooms come with a variety of high performance glazing options to fill all customers and distributor solarium needs.

RAM attributes its success to small town values. We have maintained almost all the original staff from 1981 and this compliments our product line with an excellence that few can match.

We're confident that our dealers and customers will discover RAM MANUFACTURING LTD. delivers the goods, integrity and quality from our carpenters through to our management staff.